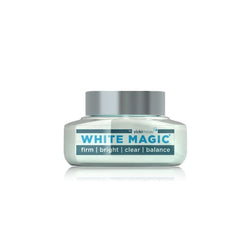 Vicki Morav
White Magic by Vicki Morav
$ 108.00
The NANO Tech White Magic promotes collagen, elasticity, makes skin whiter and smoother, accelerates skin metabolism, clears the skin of all impurities bringing in to complete balance.
It contains high levels of proteins, amino acids, EGF, minerals, enzymes, short peptides and micro elements.
How it works:
-Take 1-2 scoops of powder on the palm of your hand and add a sufficient amount of a moisturizer of choice.
-Mix and apply all over your face, neck, and décolleté overnight. It can also be used as a spot treatment for acne.
-Apply and leave on for 20-30 min, rinse and moisturize