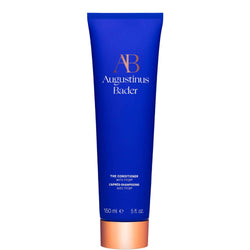 What it is: A conditioner that deeply hydrates your hair while creating the optimal environment for repair, regrowth and renewal.
Who it's for: All hair types.
What it does: This conditioner helps moisturize, detangle and de-frizz hair while building body and stimulating follicles for new growth to help reduce shedding and leave your locks thicker and more lustrous. It's formulated with TFC8®, a complex of natural amino acids, high-grade vitamins and synthesized molecules naturally found in the skin that guide key nutrients and powerful natural ingredients to the skin's cells, creating an optimal environment for the body's innate processes of repair and renewal.
How to use: Apply to clean, damp hair after shampooing. Work through the length of your hair, starting from your scalp. Rinse thoroughly after 1–2 minutes for best results.