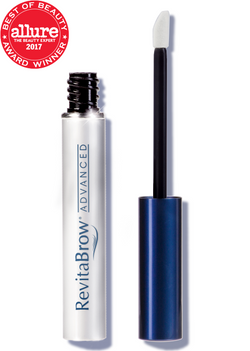 RevitaLash
RevitaBrow Advanced Eyebrow Conditioner
SKU: 893689001266
$ 111.00
RevitaBrow Advanced Eyebrow Conditioner
Number 1 selling, award-winning brow improving conditioner. Improves natural eyebrows that may appear damaged from over styling or environmental effects.
A proprietary blend of scientifically-advanced technology and natural botanicals join in concert to protect against breakage and brittleness. Improves flexibility, moisture, and shine for bold, beautiful brows.
Unique doe-foot applicator allows for easy, fast and precise application.
Gentlemen can also use RevitaBrow® Advanced to improve the appearance of sideburns, beards, & goatees.