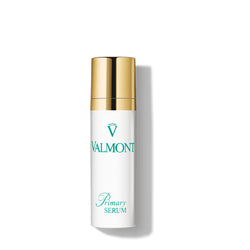 Primary Serum
SKU: 7612017056128
$ 235.00
This highly restorative serum benefits from a high concentration of Liposomal RNA. It strengthens microcirculation and helps regain healthy-looking skin. It evens the complexion and soothes sensitive or reactive skin.

The appearance of redness is reduced, the complexion is more radiant, and the skin is more relaxed, silky, and luminous.

Suitable for all skin types, especially those prone to redness.


Ingredients
LP FOS complex: promotes the balance of skin flora for optimal barrier function

Liposomal RNA: stimulates healing

Microcirculation regulating agent: protects and promotes capillary strength
How to use
Morning and/or evening, apply the product to the face and neck,
massaging gently to help it absorb. Follow with the application of a cream best suited to your skin's needs; for optimal anti-redness relief use Primary Cream.