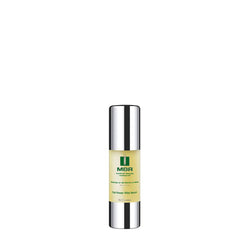 Cell Power Vital Serum BioChange
SKU: 4038421012117
$ 218.00
Cell Power Vital Serum BioChange
A highly concentrated high-tech product that increases the epidermal cell activity. Particularly well suited as a cosmetic treatment to accompany collagen injections.
Boost skin performance through regenerative cell proliferation.
Noticeably improves the surface structure & suppleness of the skin.
Increases and improves the ability to retain moisture.
Boosts the skins own production of hyaluronan.
Reduces lines and wrinkles.
Has an immediate smoothing and lifting effect.

Directions
Mornings and evenings. After cleansing and opening (Two in One Cleanser / Beta-Enzyme / Starter Facial Booster), apply Cell Power Vital Serum on the face and gently massage in. Afterwards, use Skin Sealer Protection Shield, Sensitive Skin Sealer Cream, Cream Special or CytoLine® Cream 100.

Ingredients
Hydrolised hyaluronic acid,  CroNoline oligopeptides, Syn®-Hycan,  Hydrolite®, 5Gatuline® 

Size: 1.7oz / 50ml