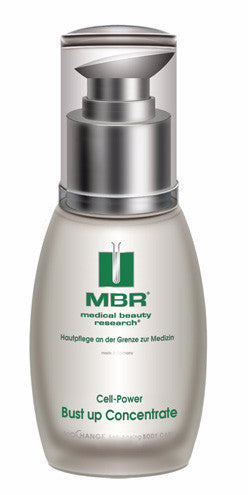 Cell-Power Bust up Concentrate
SKU: 4038421016030
$ 306.00
Cell-Power Bust Up Concentrate
An intensely strengthening and firming treatment for the delicate breast area. Bust up Concentrate stimulates the microcirculation, rejuvenates the cell structure and promotes the skin's elasticity. Strengthening components improve the tissue formation for a firming effect from deeper layers of the tissue. The skin is protected against premature aging. An immediate and long-lasting firming effect reveals a supple, tight and beautiful appearance of the breast contours.
Improves microcirculation, enabling regeneration.
Protects against UV ray induced cell DNA damage.
Strengthens tissue formation.
Promotes elasticity.
Balances moisture content and increases ability to retain moisture.
Smoothes and firms breast tissue.
Ingredients: MultiEx Phytrogen, Meadowfoam Oil, Argan Oil
Size: 1.7oz / 50ml