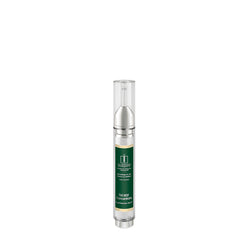 The Best Concentrate Face Serum 0.5 ml
$ 845.00
The Best Face Serum Concentrate
This extraordinarily powerful, targeted skincare serum absorbs into the deep layers of the skin. Developed on the basis of the exclusive MBR® FibroBoost Complex with its patented Capsules™ technology in combination with highly efficient, complementary ingredients. This serum slows and softens the visible signs of ageing. It increases the elasticity and firmness of your skin and improves its structure. Your facial contours appear smoother and younger.
• Revitalises the activity of the fibroblasts to increase the collagen
• and elastin production of the skin
• Plumps up wrinkles from the inside, smoothens skin and restores
• its volume with a lasting effect
• Compensates for lacking firmness
• Promotes the regeneration of skin cells
• Optimises the moisture content of the skin
Directions
Mornings and evenings. After cleansing and opening using our Enzyme Cleansing Booster, apply a generous amount of THE BEST Concentrate and distribute it across your skin. Finish your regimen with THE BEST Face.
Tip
We recommend that you use THE BEST Concentrate as a three-month treatment in combination with the other THE BEST skincare products.
Note
Designed to deliver absolute skin conditioning, THE BEST Concentrate simultaneously provide effective preparation for plastic surgery and active support after the procedure – OR simply use them as the uncontested best alternative!
Ingredients
MBR® FibroBoost Complex, arginine, Fomblin, inositol, natural betaine, Pentavitin®, Thalassine 2G, vitamin E, meadowfoam seed oil, argan oil, Syn-Ake, MBR® SmoothM8, Rosmarinyl™ Glucoside, oxygen carrier/lift booster
Applicator bottle: 15 ml